Business Broadband Success Stories
Super connectivity - essential to all businesses
Superfast South Yorkshire, approximately half way through its roll out programme, are delighted to deliver of ultrafast fibre to the premises (FTTP) broadband to many Enterprise Zones and Business Parks across South Yorkshire. More than 30 business parks are to benefit including Sheffield Business Park, Templeborough, Decoy Bank and Ashroyd, are all set to be upgraded.
Other areas include: Tinsley Park, Europa Link, Capitol Court, Robin Hood Airport and Dinnington.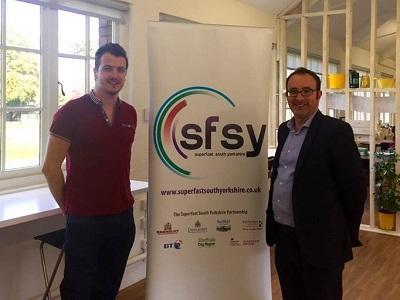 Park Hill/Urban Splash, Sheffield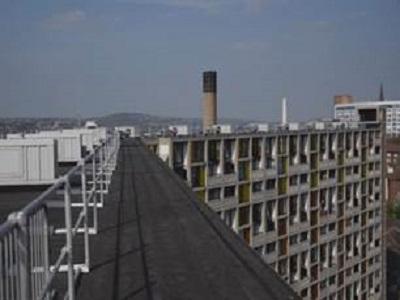 Exclusive Mirrors, Rotherham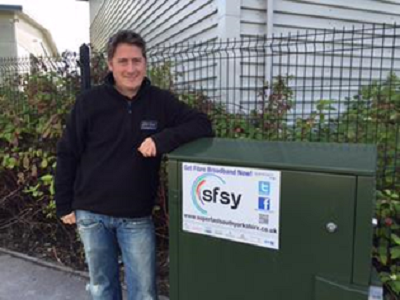 "Getting connected to high-speed broadband has completely changed things for us as a business and has really opened up new possibilities"
Ian Addison, Zead, Doncaster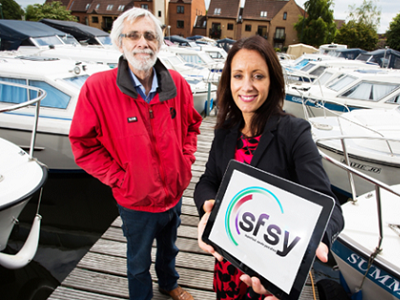 "We Do 3D Printing heard about it and got connected within days. They went for wireless connectivity which is very easy to install"
Ed Vaizey MP, Minister of State for Culture and the Digital Economy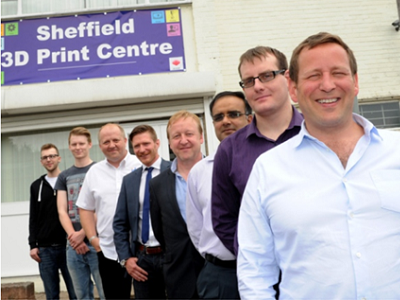 "We now have fast Wi-Fi throughout the offices and in the warehouse, and it really helps our sales calls with overseas reps which we do over internet phone"
Adam Chatfield, Quickplay Sport, Sheffield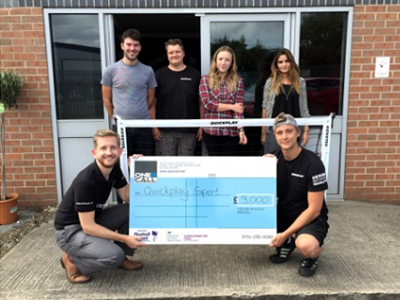 "Helm could only become a reality following the upgrade to a connection appropriate for multiple business users in one space"
Liam Swift, HELM, Doncaster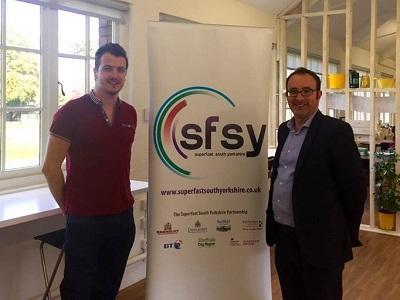 "We have clients around the globe and fast reliable broadband is essential to our business"
Richard Benjamin, Über, Sheffield
Business Support Projects

Superfast South Yorkshire Digital Growth Programme
The Superfast South Yorkshire Digital Growth Programme supported businesses across the region to adopt new technologies. Managed by East Midlands Chamber and delivered across the South Yorkshire area, the programme will provided support in the form of 60 full-day "Action-Planning Workshops" and 20 three hour "Awareness-Raising seminars", covering a variety of digital themes.
Superfast South Yorkshire Digital Growth Conference – 18th December 2018
The SFSY Digital Growth Programme concluded with a special showcase event, a fully-funded session dedicated to helping businesses reach their full digital potential.
A series of practical and informative presentations delivered by our expert consultants brought our guests up to speed on the latest digital developments in business, including search engine optimisation, data segmentation, and social media management.
Superfast South Yorkshire Connection and Innovation Vouchers Scheme
The SFSY Voucher Scheme offered businesses with funding towards the installation of business-grade connections and transformational digital innovations to take advantage of their improved connectivity.
Register your interest with Superfast South Yorkshire
Sign up to receive future newsletters and updates from Superfast South Yorkshire, including a notification once your postcode is fibre-enabled.