Benefits for residents
So many aspects of our modern home and working lives are dependent on a fast and reliable internet connection. With superfast fibre, you can take full advantage of everything the internet has to offer.
Connect to the cloud and work from home
Stream the latest blockbusters and boxsets in HD, or ultra-HD
Keep in touch with friends, family, colleagues, or clients via video calls and conferencing
Get competitive with low-latency online gaming
Find the best bargains when shopping online
Set trends and influence people on social media
Take a look at the case studies below to see how residents across South Yorkshire have benefitted from superfast fibre broadband.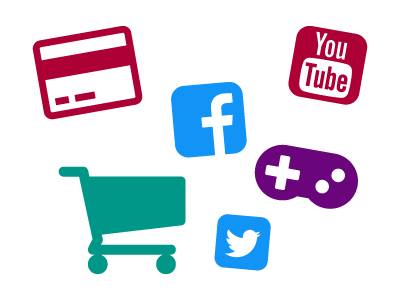 Funding for Broadband
There is currently a central government voucher scheme which provide financial support to businesses and residents wishing to access faster broadband.

Gigabit Broadband Voucher Scheme
Rural premises with broadband speeds of less than 30Mbps can use vouchers worth up to £3,500 for each small to medium-sized enterprise, and up to £1,500 per residential premise when part of a group project, to support the cost of installing new gigabit-capable connections.
Read more about the Gigabit Broadband Voucher Scheme
Gigabit Broadband for Existing Developments
If you currently have the fastest broadband your provider can supply, and are finding that it is still too slow for your needs, here is some guidance for forming a community project to take advantage of the above funding schemes.
Register your interest in Superfast South Yorkshire
To keep up to date with Superfast South Yorkshire and be notified if your property is upgraded in our programme.